Thailand is a wonderful country in far east. This is well connected with entire world with huge array of airlines. This is a country which opens door for tourist with "Swadeekhaa", traditional way of saying greetings.
How to reach :
Thailand is well connected by air with almost entire world. Bangkok the capital city is the major entry and exit point. Apart from Bangkok other destination airports too offer wonderful connects with international spots. If you are traveling to islands, you an always check the direct connectivity to island. Bangkok has two airports : Suvarnabhumai (Main airport) and Don Muaeng airport.
Where to stay:
Thailand offers accommodations in almost all budget. Right from low to high it offers huge array of accommodations. However it is recommended to stay near well connected areas. Almost all big brands of hotels are there. Also AirBnB offers good array of accommodations.
Transport:Transport in Thailand awesome. You can travel from one place to other with almost no hassel. Being tourist destination, this is of paramount importance.
Sky Train : Sky Train in available in Bangkok. This is fast and cost effective way of travel.
Buses : Network of public buses are also good. But you need to know the routes and bus nos.
Tuk Tuk : This is most loved mode of transport by tourists
Taxis : This is comfortable but bit expensive way of transport.
What to See:
Tourist attractions in Thailand are countless. Island too offer best of sightseeings
Bangkok : 
Safari World & Marine Park : This offers amazing shows. Some of the shows are Orang Utang show, Sea Lion show, Dolphin show and Stunt Show (Also know as Cowboy show). This is includes lunch and short trip to an open forest in a closed van. Lunch is generally part of package.
Grand Palace : This is Kings place and one of the must see
Temples of Bangkok : Bangkok City offers many temples (known as "Wat" in local language) dedicated to Lord Buddha. Famous amongst them are Golden Buddha, Reclining Buddha Marble Buddha, Temple of Golden Mount
Floating Market : This is generally a morning trip.
Bridge On River Kwai : The Hollywood film made this famous. This is place where which covers the Bridge and Hell Fire pass. Lunch is generally part of package.
Pattaya :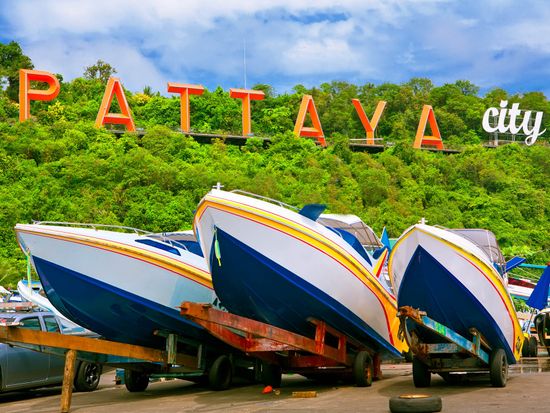 Alcazar Show : This is wonderfully dress show where participants perform in mutilple languages. This happens every evening in Pattaya.
Sanctury Of Truth : This is an ancient temple made of wood on sea side of Pattaya. This is interesting for people interested in history and ancient mythology. It is temple dedicated t Hindu Gods and Goddess
Mini Siam : This is wonder place in Pattaya miniatures monuments of world are made and tourists love this place.
Coral Island : Best seen from Pattaya. It is half day tour from Pattaya. It comes with pick up and drop from Pattaya hotel with Lunch. One can spend leisurly few hours at coral island and spend time para sailing, Underwater walk and other water activities like bannana ride, jetski etc
Art In Paradise : This is 3D art gallery with wonderful place to take photos
Ripleys Believe it Or Not : This is another great place to see. It houses Tussards Wax Museum, Scream in Dark, etc
Walking Street : This is the most lively area with many bars and restaurants  along many street shows going on.
Phuket :
James Bong Island : This is another island conglumerate of Thailand. This tour comes with hotel pick up and drop along with lunch
Fantasea Show : This is another popular show of Thailand featuring Kamala Kingdom
Phi Phi Island : This is a part of wonderful island conglumerate of Thailand. This tour comes with hotel pick up and drop along with lunc
Krabi : 
4 Island Tour : This is tour of 4 Island from Krabi. This includes pick up and drop from Krabi hotel
Rainforest Tour : This is tour to Krabi Rain forest. This covers Rainforest, Emerald pool and cave temple. This tour comes with hotel pick up and drop along with lunch
Koh Samui : 
Angthong National Marine Park : This is made of caves, Cliffs and are home to many migratory birds, dolphins and many marine creaturs
Koh Phagan : This spot of well know for full moon party on monthly basis.
The list is endless.
Thailand always ready to welcome tourists with best Thai hospitality.
admin
December 13, 2019
Uncategorized
no responses